Conference series proudly presents Nano Mat 2020 which is scheduled to take place in Paris, France during February 12-13, 2020 takes the privilege to invite all the participants, speakers, students, delegates, sponsors, exhibitors from all over the world to attend our conference
Nanotechnology and Materials Engineering together is a multidisciplinary field, interesting and interactive scientific sessions have been designed accordingly for this conference.
These events cover wide range of critically important sessions that deals with the current research development in the field of Nanotechnology and Materials Engineering. These conferences act as a best platform for attendees to learn about the recent trends in Nanotechnology and Materials Engineering. You can refresh your insights about the current circumstance.
Our Nanotechnology and Materials Engineering conferences mainly focus on topics such as:
Nanoparticle Technology, Materials Science and Engineering, Nanoelectronics, Pharmaceutical Nanotechnology, Nano Computational Modelling, Material Processing and Manufacturing, Nanotheronostics, Computational Material Science, Nanotechnology in neuro engineering, Graphene, Nanobiotix, Biomedical nanomaterials, NanoGeo Science, Nanotechnology in Space, Nanophotonics, Molecular Nanotechnology, Nanofabrication, Nanotoxicology, Nanolithography, Forensic nanotechnology, Quantum dots, Nanospectroscopy, Nanotechnology for Energy and Environment
Benefits of Attending this Conference:
 Accepted Abstracts will be published in the respective journals and will be labelled with a Digital Object Identification Number (DOI) provided by Cross Ref (Free abstract publishing).
 Speaker and Abstract pages created in Google on your name would get worldwide acknowledgment to your profile and Research.
 The Career Guidance Workshops to the Graduates, Doctorates and Post-Doctoral Fellows, Certificate Accreditation from the Organizing Committee of presentation/ participation.
 Best Poster and Young Researcher Award. Symposium by Experts Team. Best platform to develop new partnership & collaborations. Network development with both Academia and Business.
Conference Series LLC Ltd extends its warm gratitude to all the Honourable Guests and Keynote Speakers of Euro Nano Mat 2019:
• Marcel Van De Voorde, Unidersity of Technology, Netherlands
• A.I. Archakov, Institute of Biomedical Chemistry, Russian Federation
• Judi Brown Clarke, Michigan State University, USA
• Rosario M, University of Granada, Spain
• Tim Douglas, Wasatch Composite Analysis, USA
• Jeffrey Weinrich, Science and Technology Corporation, USA
For more detailed information, visit
https://nanotechnologymaterialscience.materialsconferences.com/
Targeted Audience/Participants:
Deans, Departmental chairs, Vice Deans, Presidents, Vice Presidents of Nanotechnology and Materials Engineering Universities, research Institutes, and Association. Professor and student's, from academia who are in the field of Nanotechnology and Materials Engineering, Director's, Manager's and Business Intelligence Experts, Departmental Managers / CEO's
Conference Subject Advantages: This conference aim to offers a great opportunity to make new contacts in the field of Nanotechnology and Materials Engineering which involves the designs and discoveries of new materials. The enlightenment originated when researchers began to use analytical thinking from Physics, Chemistry, and Engineering. The conference will provide a platform to share new ideas relating to recent developments in Nanotechnology. Material Engineering Scientists and researchers will come to know about more information regarding their research subjects and will be able to establish their view at a global level. The Nano Mat 2020 conference will be useful to participants both from the Academics and Industry working in all the domains of Nanotechnology and Materials Engineering. The Nano Mat 2020 is especially intended for Investors, Entrepreneur, Capitalists, Venture and other readers with a need to know where the Nanotechnology market is headed in the future. The members around the globe focused on learning about the Pharmaceutical Nanotechnology and the developments in the most recent techniques also newest updates in this field.
Major challenges:
• Visa Issues
• Climate Conditions
• Financial Constrains, Travel Issues
Previous Conference Photo Gallery link and Group Photo: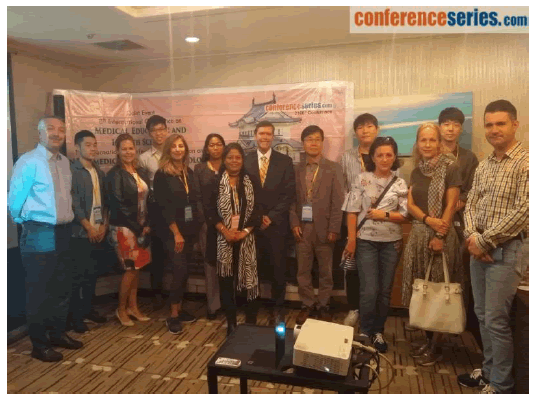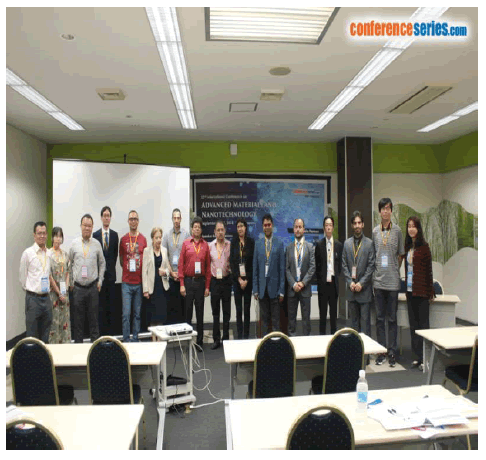 https://www.conferenceseries.com/photogallery/nanomedicine-2018
https://www.conferenceseries.com/photogallery/advanced-materials-2019
Contact Details:
Jessica Johnes
Email: [email protected]
WhatsApp Number: +44 2039363178